Life and Leadership Coaching​
Are you living out the full and abundant life that God has for you?
"For we are God's handiwork, created in Christ Jesus to do good works, which God prepared in advance for us to do."

- Ephesians 2:10, NIV
We can all benefit from having a coach! A Christ-centered coach helps you identify where you are now and your vision for where God is leading. Working together with your coach, you can examine your current reality, explore obstacles holding you back, and encourage action through practical next steps to help your reach your goals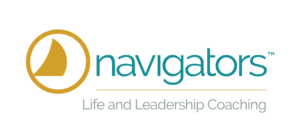 What's coaching? A good coach helps you unlock the discernment and have the confidence necessary to reach the full potential God has for you. By coming alongside you and listening intently, questioning deeply, and giving feedback authentically, your coach can help you clear space allowing God to reveal His purpose and plans for your life. Above all else, your coach helps you create tangible action steps so that you can reach your goals, while believing in you and praying for you as you journey together.
Wondering if Coaching is Right for You? Consider these challenges and opportunities as well as you think about next steps.
Don't wait! Contact us today to explore the difference a coach could make in your life!